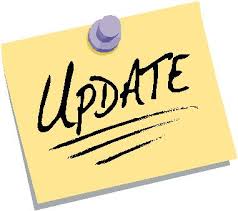 In case you didn't already know, I always attempt to update the weekly store matchups as I find different prices or deals. It's always a good idea to check the list before you shop – you never know if there will be something new!
The Meijer and VG's matchups this week have kept me busy, with great deals popping up all over the place! Because there have been so many new additions and revisions, I wanted to encourage you to revisit the matchup posts again so that you don't miss out on great deals like these, some just added:
FREE Lysol Neutra Air
$0.04 Skippy Natural Peanut Butter – Great charity donation!
$0.33 (or lower!) Kraft 2% Shredded Cheese, Cubes, Crumbles or Sticks
$0.34 Mueller's Pasta – Great charity donation!
$0.34 Sara Lee Pound Cake
FREE Kraft Barbecue Sauce
FREE Taco Bell Taco Shells
FREE Ortega Taco Seasoning
FREE Smuckers Topping
$0.04 Hormel Pepperoni
$0.44 Edge Shaving Gel
$0.44 Wet Ones Wipes
and more! Be sure to share any great deals you find in the store!