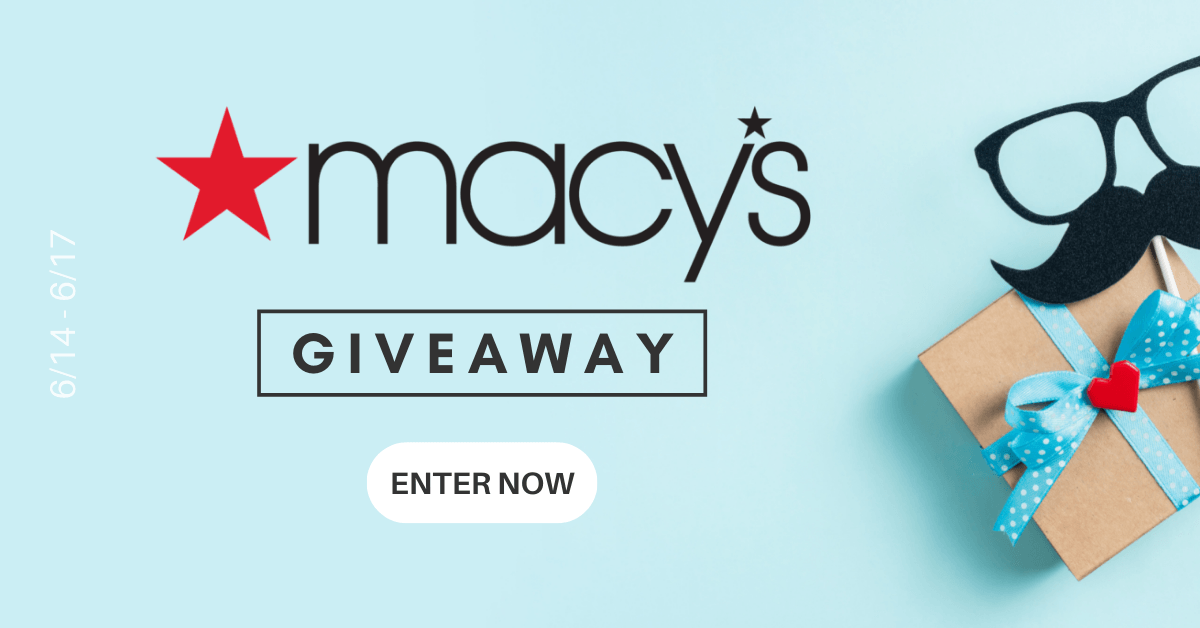 There are so many great gifts you can find for Dad at Macy's – and to make your shopping even easier, you've got a chance to win a $250 Macy's e-gift card! #FathersDayAtMacys
Now through Thursday, June 17, 2021 at midnight, enter your email address and get your name in the running:
Click here to visit the Macy's page on Savings.com.
Look for the Macy's giveaway box at the top of the page. Enter your email address and click the ENTER NOW box.
That's it! Check your email on Friday, June 18 to see if you were one of the two lucky winners!