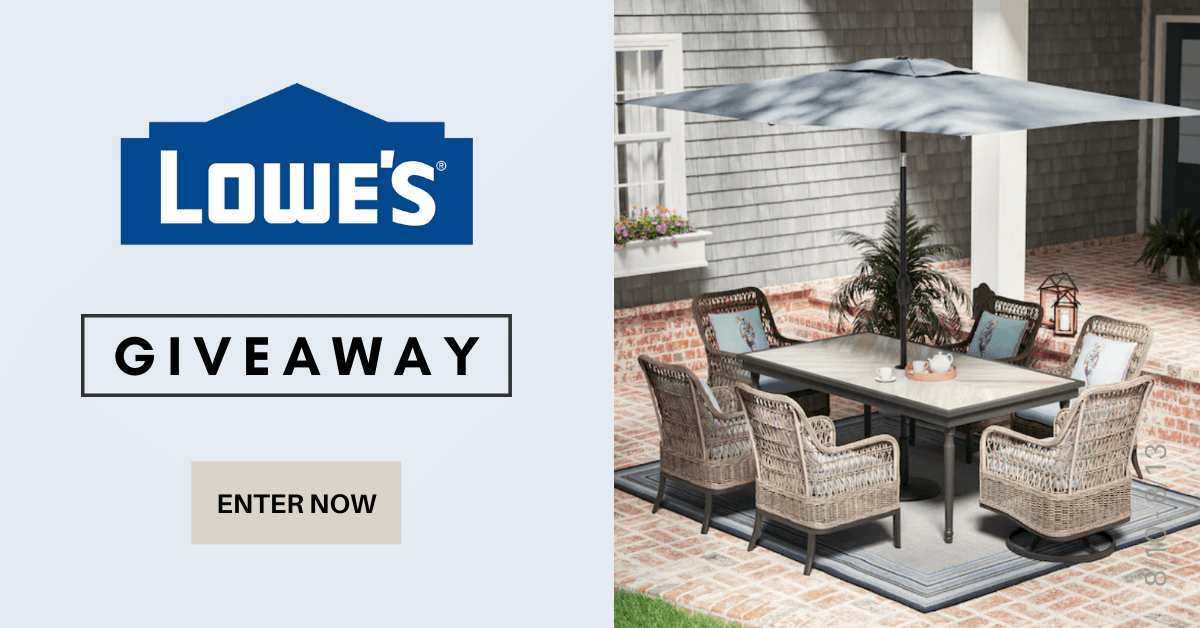 #GetOutsideWithLowes and enjoy these last days of summer while the weather cooperates! They have some beautiful patio furniture, among other things…and you could win $250 to spend at Lowe's! TWO winners will be randomly selected…
Take a minute and put your name in the running now:
Enter the giveaway by visiting the Lowe's merchant page on Savings.com.
Click on the ENTER GIVEAWAY box at the top of the page and type in your email address. Click ENTER NOW.
Check your email on Friday, August 27, 2021 to see if you were selected as a winner!
The giveaway will run through Thursday, August 26th at 11:59 PM.