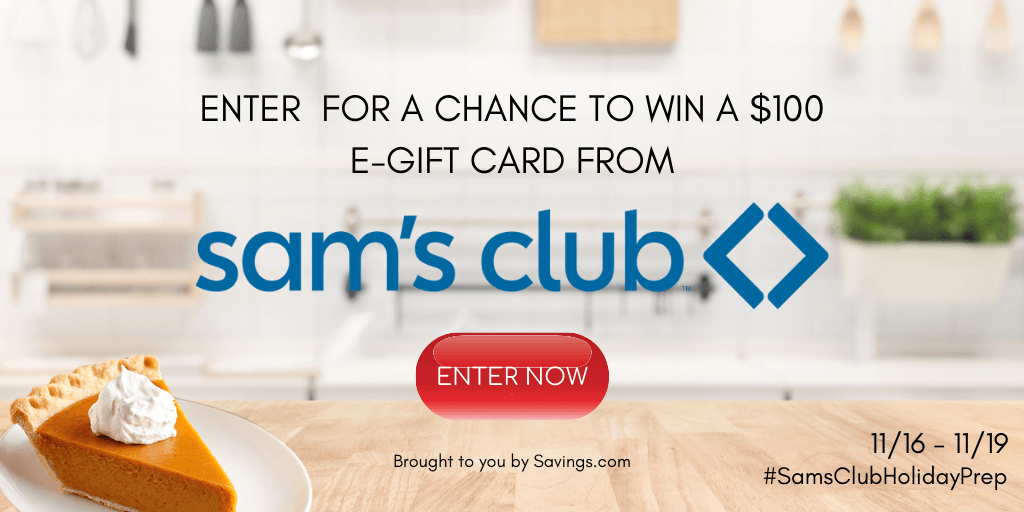 The time has come – and everyone is busy getting ready for the holidays! From food to gifts and everything in between, Sam's Club has your holiday prep covered in a big way!
Savings.com is giving away $1000 in e-gift cards from Sam's Club! You could be one of the TEN lucky winners who takes home a $100 Sam's Club e-gift card. There are SO many ways you could spend it – but it would take a bit of the strain off your budget!
CLICK HERE (or on the box above) and take a few seconds to enter your email address at the top of the page. That's all you need to do to get your name in the running! I hope that you'll be one of those $100 winners!
Entries will be accepted now through November 19 at midnight PST. The winners will be notified via the email address they provided at entry on November 20, 2020 (be sure to check your email!).
While you wait, you can preview the Sam's Club Ten Days of Thanks-Savings (Black Friday 2020) ad below!