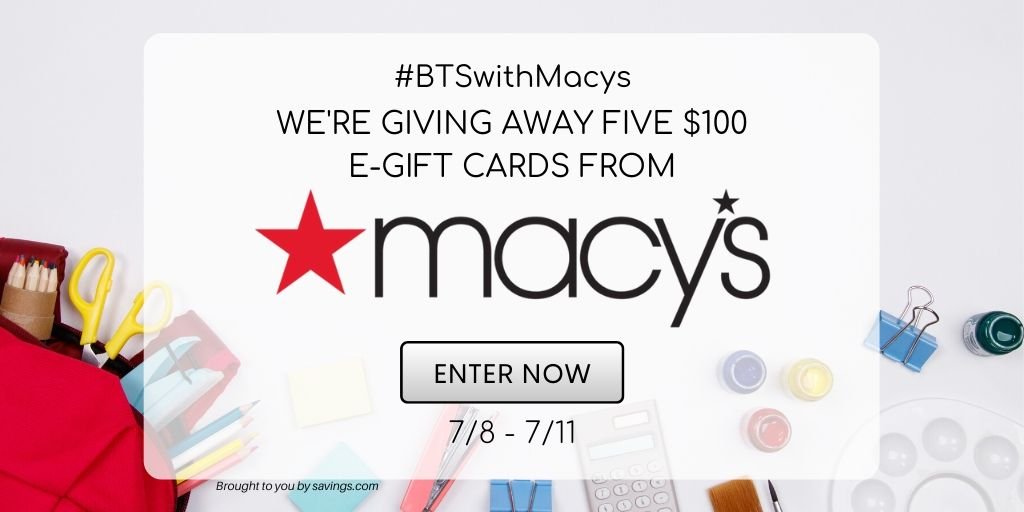 Savings.com is giving away five $100 e-gift cards from Macy's – and I'd love for YOU to be one of the winners!
Best of all, it's a painless giveaway! Head to the Macy's merchant page on Savings.com here and just enter your email address on the page. It takes seconds – and 5 winners will each receive a $100 e-gift card from Macy's.
You've only got 3 days to make sure your name is in the running (and yes, it's completely legitimate or I wouldn't recommend it!) Enter now through Saturday, July 11, 2020 at 11:59 p.m. EST.