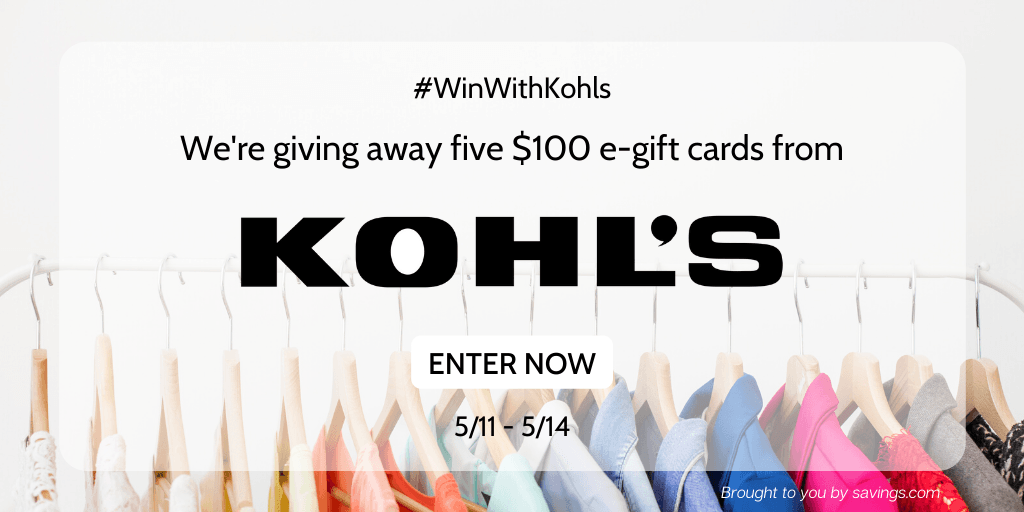 $100 to spend at Kohl's? Yes, please! I'm sure you won't have spending that right now (at least I wouldn't!)…
My favorite thing about these giveaways is that they couldn't be easier (and they're run by a brand I trust, Savings.com, so I know they're completely legit). Click on this link, enter your email and that's it. Your name is in the running. And I hope you'll be one of the 5 winners!
Winners will be chosen through a lottery drawing and notified on Friday, May 15, 2020 via the email address used to enter.
P.S. I've used the Kohl's curbside pickup twice now to avoid shipping charges (when a code wasn't available) and I've been so impressed with it! Very easy and efficient! Have you tried it yet?