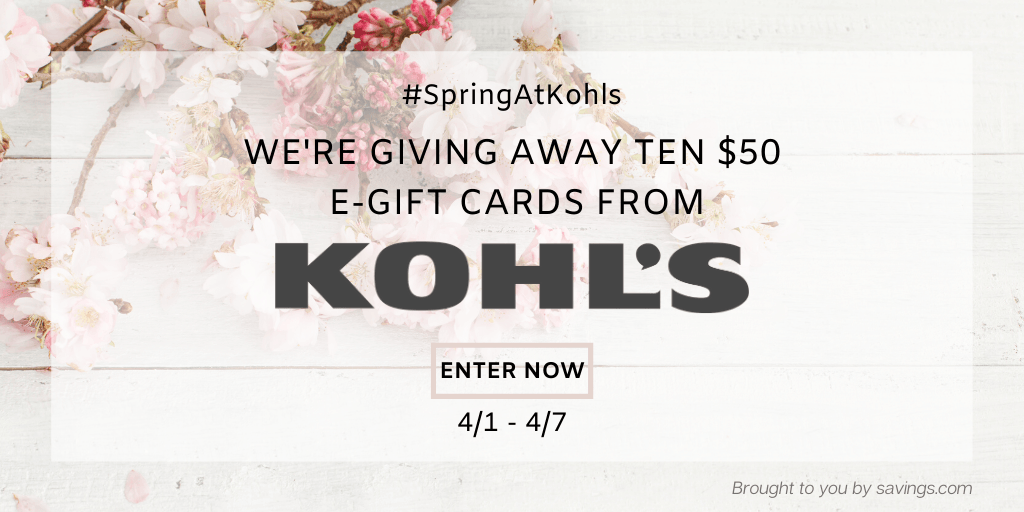 Need a little retail therapy? If you're like me, you may have a hidden talent: the ability to spend large amounts of money at Kohl's without trying!
TEN winners will each receive a $50 e-gift cards from Kohl's – and you could be one of them! All you need to do is take a few seconds and enter your email address here.
Winners will be chosen through a lottery drawing and notified by email on April 8, 2020. I'd love to hear that some of our B2B readers were winners!