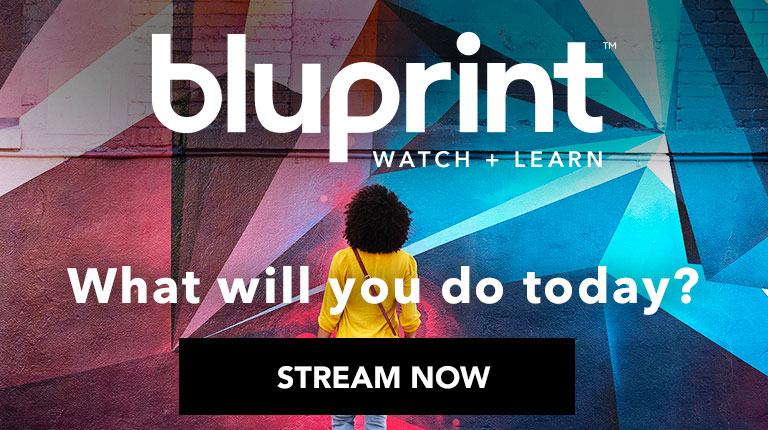 We're all looking for ways to stay healthy and productive at home right now. That's why I love that Bluprint is offering a FREE Creativity Care Package to help families make the most of their time together, to help all of us learn something new, to create, to cut through our boredom, and even to keep kids busy while parents work from home.
Bluprint's online creative learning platform features classes for all ages, experience levels and so many topics (over 1,300 classes in all). With Bluprint you can stream thousands of creative education classes from knitting, sewing, baking, cooking, drawing, lettering, photography, gardening, fitness, writing, family crafts and much more, taught by the world's leading experts.
EVERY CLASS is FREE to access now through April 16, 2020 – and you won't want to miss your chance! Bluprint is a one-stop destination for classes, patterns and project ideas for all skill levels.
There are so many classes I'd love to try (for me and for my family). Here are just a few of the things I've saved to my Bluprint account:
One-Pot Cooking, Efficient Weeknight Cooking and Real Life Cooking
Mindful Meal Planning
Cooking Classes for Kids, like Food. Eats. Kid., Bake for Good: Kids and Cooking with MasterChef Junior
Writers Speak to Kids (35 min with authors and illustrators)
Ready Set Draw!
Plane Games: Make & Fly Paper Airplanes
Decorating 101 (my interior decorating skills are lacking)
Intro to DSLR Photography and Five-Course Photo
Watercolor Painting
Paper Flower Workshop
DIY Weekend Gardens
Hand-Lettering for Beginners
Yoga Basics: Strength, Mobility & Balance and more fitness classes!
There are SO MANY great classes – you will find something you love and now is a great opportunity!
Don't wait! You've got a few weeks to learn and create all that you possibly can!